From bird spotting in the scenic Norfolk marshes to catching a glimpse of the breathtakingly beautiful northern lights in Ireland, from a fun ski trip in the Scottish highlands to a leisurely walk in the Isles of Scilly, you might not know it but there is a lot you can enjoy in the UK and Ireland during wintertime.
Get your travel bags ready! Because the UK and Ireland are every bit worth exploring during the winter season. Here are 5 gorgeous winter destinations that we at Star Coaches of Batley feel you are sure to fall in love with at first sight: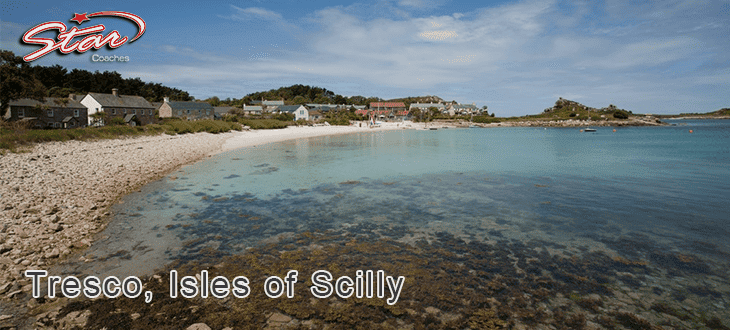 1) Tresco, Isles of Scilly
Located only 28 miles from the coast of Cornwall, Tresco is the second biggest island of the stunning Isles of Sicily. The private-owned island with its wonderful panoramas, scenic beaches, and temperate climate is nothing short of a subtropical paradise.
The Isles of Scilly are pretty warm and temperatures are generally consistent with mild variations throughout the year. During the wintertime, when the rest of the UK is grey, rainy and hostile, the temperatures in Tresco are relatively moderate, thanks to the maritime effect.
Tresco is best known for Abbey Garden – a historic 19th-century garden that has around 20,000 sub-tropical plants from around the world. Tresco also has tasteful art galleries for the art enthusiasts, chic cafes for the foodies and an amazing spa if you want to unwind!
2) The Cairngorms, The Scottish Highlands
Want to have an action-filled winter? Head to the Scottish Highlands for a winter sports retreat! The Cairngorms are a majestic mountain range located in the Scottish Highlands. The Cairngorms National Park has a distinct terrain that is perfect for skiers and snowboarders of all levels. Some of the best off-piste slopes are present in the Glas Maol mountain range.
If you do head to Cairngorm, do not miss out on the chance to hand feed the wild and free Cairngorm Reindeer Herd that roams the mountain ranges. Daily guided trips leave for herd spotting, all year round.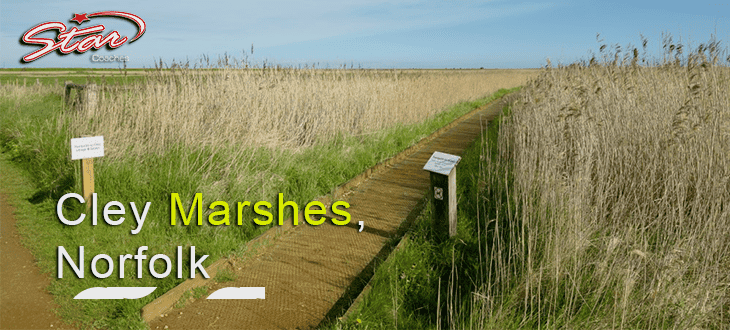 3) Cley Marshes, Norfolk
This winter destination is perfect for nature lovers. Cley Marshes is a huge nature reserve located just outside the village of Cley Next The Sea in Norfolk. The marshes are best known for their unique topographical features and flora & fauna.
During winters, the mudflats and salt marshes are brimming with life. In fact, winter is announced by the arrival of flocks of pink-footed geese from their breeding grounds in Greenland and Iceland. These exquisite birds feast on the sugar beet stalks left behind by the local farmers and fly back in gorgeous formations during the dusk time.
You get to see more wildlife during December and January when Grey seals and Common seals begin welcoming adorable pups into their families. Guided seal trips leave routinely from Morston Quay if you want to say hello to baby seals!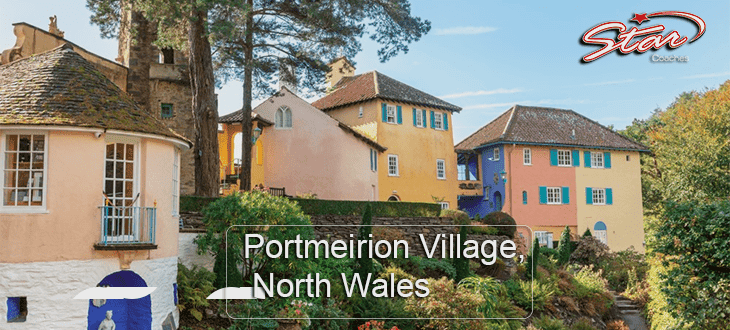 4) Portmeirion Village, North Wales
An enchanting 130-acre village set amidst woodlands and lush gardens, Portmeirion village is the place to be during winters if you enjoy the rich culture and historic architecture.
The picturesque Portmeirion village makes the perfect winter destination because of a special weather feature called the 'Fohn's effect'. Warm dry winds blow down the nearby mountains and sweep this fairytale Welsh village during the winters, keeping its weather mild.
The historic village is known for its Italian architecture, gorgeous beaches, and well-tended wild gardens. It also hosts several cultural, musical and seasonal festivals around the year. Its also a foodies paradise with thanks to its award-winning restaurants and dainty little cafes.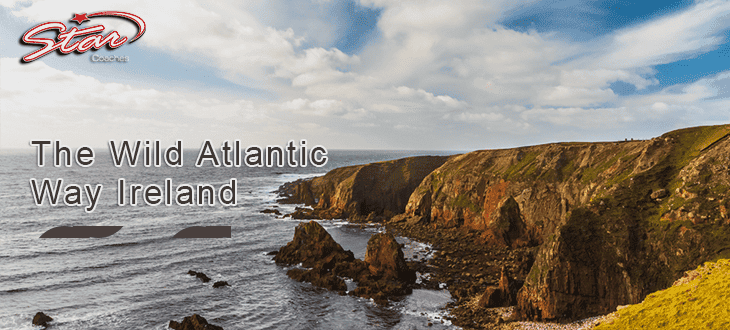 5) The Wild Atlantic Way, Ireland
The Wild Atlantic Way is a 1500-mile strip that runs along Ireland's west coast. If you are not one for crowded destinations, you need a trip to the Wild Atlantic Way. The strip, with its secluded bays, wild headlands, and hills, is for those who prefer quiet and solitude – and sheep because the area is also known for its wool farms.
If you visit the Wild Atlantic Way during winters, you might even be able to catch a glimpse of the northern lights too. The Aurora Borealis can be sighted from the Northern Highlands on a clear, calm and unpolluted night.
The Wild Atlantic Way with its galleries, cafes and colourful nightlife also gives visitors a chance to enjoy Irish hospitality, experience authentic Irish culture and sample local seafood, which the region is famous for.
Tips for Better Travel
The UK and Ireland have truly beautiful winter destinations, with diverse experiences to offer to travelers. If you are planning on traveling this winter, here's a checklist we at Star Coaches of Batley have made for you:
Finalise your travel arrangements at least 2-3 months before you set off.
Make hotel reservations and book your travel arrangements in advance.
If you are traveling by plane, make your bookings at least 4-6 months before your arrival dates for cheaper tickets.
Research the weather and pack accordingly so you can stay merry and warm!
Plan out the activities and events you're planning on attending and make reservations for them pre-hand.
If you are traveling on a budget or with a group, consider hiring a coach or a minibus. Star Coaches of Batley is a reliable minibus & coach hire service in Leeds, Bradford, Halifax and the rest of West Yorkshire for travel across the UK.
Have a safe and happy journey!